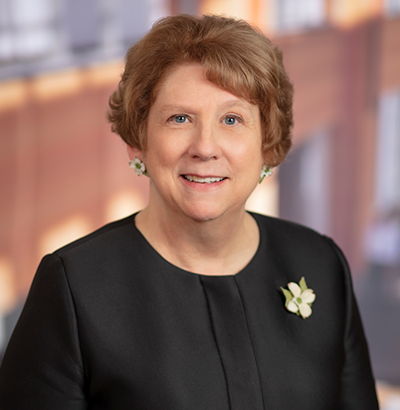 Anita Keller, RN
Chief Nursing Officer
A licensed nurse since 1976, Anita brings a broad range of experiences and expertise to nursing leadership at Johnson Memorial Health. She joined the Senior Leadership Team in late 2008.
She received her Associates Degree in Nursing from Indiana University, a Bachelors Degree in Nursing from University of Indianapolis and Masters in Nursing from Indiana University.
Before joining Johnson Memorial Health, she was involved with a $42 million facility expansion at St. Francis-Mooresville and was also an integral part in the surgery expansion building project at JMH.
She is a Certified Professional in Healthcare Quality. She continues to serve in several professional nursing organizations in a variety of leadership roles. She currently serves on the IVY Tech Franklin Community Board.
A Mooresville area resident, Anita and her husband Jim have two sons, two daughters and four grandchildren.