Cardiovascular Care Center
317.668.2200
1125 West Jefferson Street
1155 Building, Suite 201
Franklin, IN 46131
It is better to have care close to home when dealing with a heart issue. In partnership with IU Health Physicians Cardiology, we offer diagnostic and interventional cardiac services to identify and reverse the effects of heart disease. We also provide a variety of treatments for peripheral vascular disease and offer heart pacemaker services for cardiac arrhythmias.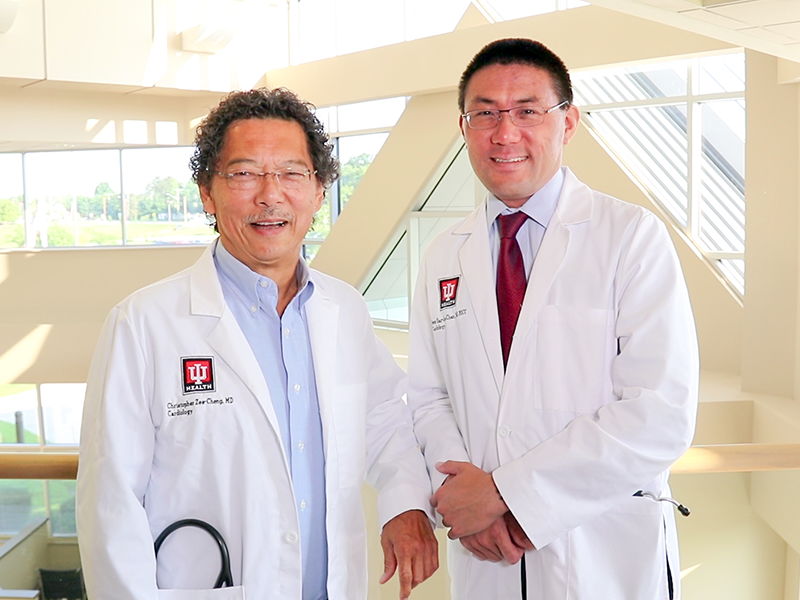 Services
Exercise stress testing
Echocardiogram
Stress echocardiogram
Transesophageal echo
Pediatric echocardiograms
EKG and Holter monitoring
Nuclear medicine studies
Student athlete echocardiogram screening
Vascular studies
Anti-Coagulation Clinic
Cardiac rehabilitation
Tilt table testing

About IU Health Physicians Cardiology
Richard Kovacs, MD, Cardiology Services Medical Director and Clinical Director, leads a team that conducts cardiology testing and treats patients at Johnson Memorial Hospital. The IU team supervises cardiology testing procedures, diagnoses echocardiology, performs stress tests and monitors Holter and Event procedures.
Besides Dr. Kovacs, other IU Health Physicians cardiologists who provide care at JMH include Abhishek (Abe) Khemka, MD, Julie Clary, MD, Brian O'Leary, MD, George Revtyak, MD and Christopher Zee-Cheng, MD.
Find Your Way Around JMH
Let us help you find the location of your appointment or service on our hospital campus.