Partnership for a Healthier Johnson County
This healthy community coalition was established in 1994 from a vision of health leaders who knew a healthy community starts outside the walls of a hospital. Johnson Memorial Health first supported and continues to support Partnership for a Healthier Johnson County who mobilizes citizens and volunteers of organizations in our community who share a common goal of improving the communities health.
The mission of Partnership for a Healthier Johnson County is to plan and implement collaborative, measurable strategies to improve the health of the residents of Johnson County.
Partnership mobilizes the community to address health needs through Action Teams: Access to Care, Asthma, Maternal and Child Health, Tobacco, and Wellness.
View Partnership for a Healthier Johnson County's Website
Community Health Needs Assessment
Our 2017 Health Needs Assessment was conducted to reflect health care needs in Johnson County within distinct categories:
Access to care.
Cancer.

Cardiovascular disease.
Children's social environment.
Diabetes.
Maternal and child health.
Mental health.
Nutrition.
Obesity.
Johnson Memorial Health's Community Health Needs Assessment is a vital measurement tool used to assist us in improving the health of Johnson County residents.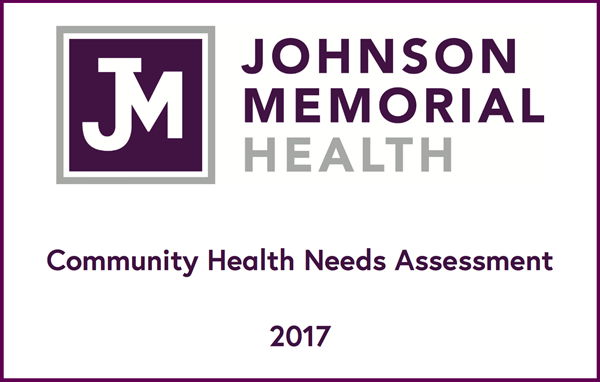 View 2017 Community Health Needs Assessment