JOHNSON MEMORIAL HEALTH IS PREPARED
Johnson Memorial Health continues to treat COVID-19 patients here at the hospital. We have a plan in place for patient surge, pandemic events and other emergencies. We actively participate in infection control efforts and regional patient safety coalitions. These networks serve us well in responding to any public health emergency across the health care continuum in partnership with federal, state, and local agencies.
JMH holds daily situational awareness meetings with key staff to share information and discuss whether our current plan of operations is sufficient or if changes are needed. We have evaluated supplies that might be needed and found that, in addition to our usual emergency preparation, we have a significant amount of extra supplies stocked at this time.
We urge our patients to take an active role in the prevention of all contagious diseases, including COVID-19. For additional information, we recommend utilizing the Indiana State Department of Health's dedicated webpage or CDC guidance to learn more. We also urge you to follow state and local announcements and our social media channels.
This Resource Center also will be updated regularly as more information becomes available.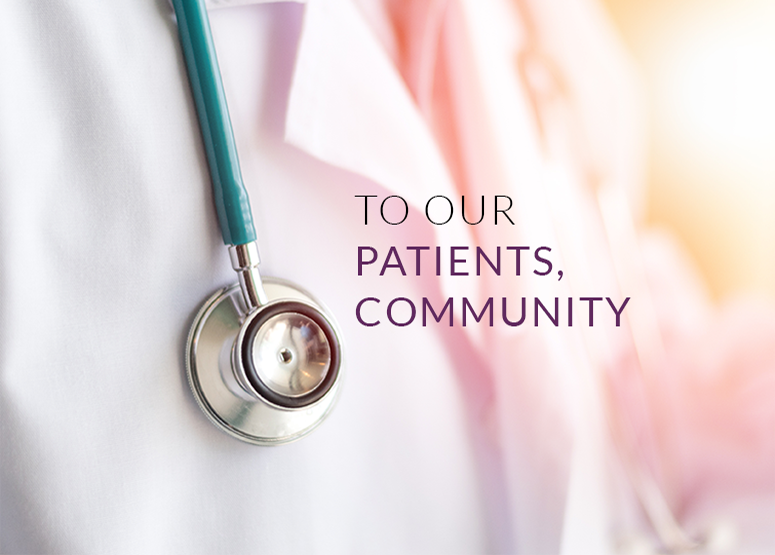 VACCINE LOCATION CHANGE
The COVID-19 vaccine distributed by the Johnson County Health Department at Johnson Memorial Health is now being offered at Compass Park Event Center, 690 State Street, Franklin, IN 46131. The Compass Park clinic will be open 9 a.m. to 4 p.m. Monday through Friday. You can walk in to receive the vaccine or pre-register online at Ourshot.in.gov or call 211.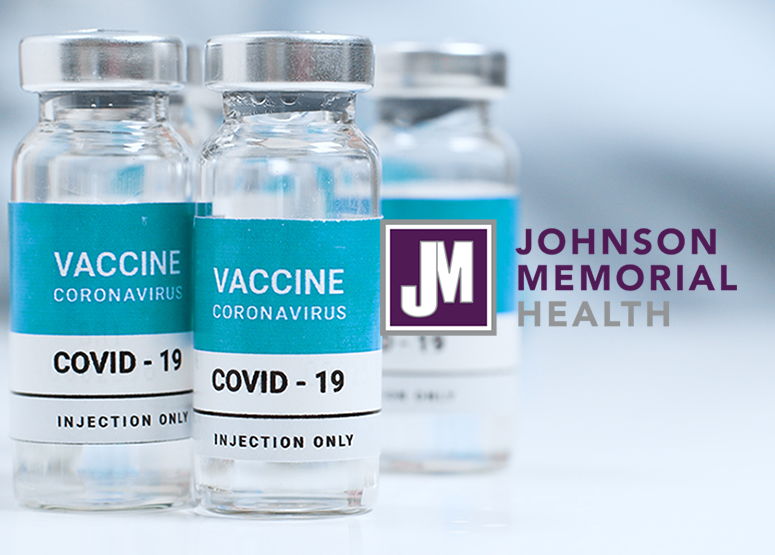 Visitation DURING PANDEMIC OR EPIDEMIC
Effective August 20, 2021
Johnson Memorial Health is respectful of patient needs, including visitation, during these difficult times. We will balance those needs with the health and safety concerns of other patients, visitors, and our own staff for the good of our community. We ask that visitors likewise be respectful of our community's health and may ask anyone refusing to follow masking and safety protocols to leave the facility.

All Visitors
Must be 18 years of age or older.
Face masks are required to enter any of our care facilities and are expected to be worn at all times.
Must be screened daily upon entry to any JMH facility for COVID symptoms.
Visitors with positive COVID test in the past 10 days or with symptoms will not be allowed to enter.
Patients with positive COVID test in the past 10 days or with symptoms may proceed to their appointment only in Sick Clinic and Pediatrics. All others must notify their provider that they have screened positive and will not be allowed to travel on to their appointment.
An identification sticker will be received and worn by the screened visitor or patient.
Must check in at the front desk of the unit/office being visited for additional screening and directions.
Only ONE (1) visitor is allowed for each patient at one time in all areas.
ALL waiting rooms are closed to visitors. Visitors awaiting their turn to visit must wait outside the building.
Visiting hours for inpatient care areas are from noon to 6 p.m. daily.

Visitors of COVID Patients in All Care Areas
Will receive instructions on arrival to the patient care unit.
Will wear a provided N95 mask during the entire time of visitation. Other face masks are not allowed.
Must travel directly to and from the patient room with no other stops.
Visitors not following mask and safety protocols will be asked to leave the facility and not return for visitation.
Additional Care Area Visitation Requirement
EMERGENCY DEPARTMENT
Visitation times are restricted according to patient care needs. Follow staff instructions.
The emergency waiting area is open to patients only, no visitors except as required patient caregivers.
MATERNITY and NURSERY
ONE (1) support person designated by the patient (may be under 18 if the father or significant other) is allowed visitation at all times except as restricted for patient care. Follow staff instructions.
ONE (1) visitor OR the designated support person will be allowed visitation from noon to 6 p.m. daily. Visitation must be arranged by the visitor and support person so that only ONE (1) is in the patient room at one time.
The Maternity waiting area is closed. All visitors awaiting their turn must wait outside the building.
SURGERY
Visitation times are restricted according to patient care needs. Follow staff instructions.
The Surgery waiting area is open to patients only, no visitors except as required patient caregivers.
Visitation of admitted surgical patients will be at the discretion of the staff. Follow staff instructions.
PHYSICIAN PRACTICES
Children under 18 are not allowed to visit or accompany patients during their appointment.
All waiting areas are closed to visitors. Only patients or their required caregivers are allowed in waiting areas
SAY THANKS TO OUR FRONTLINE TEAM
Our JMH frontline workers face many challenges with the Covid-19 pandemic. We also know our community appreciates everyone who supports our patient care. That is why we wanted to offer you an opportunity to tell them how much you appreciate them.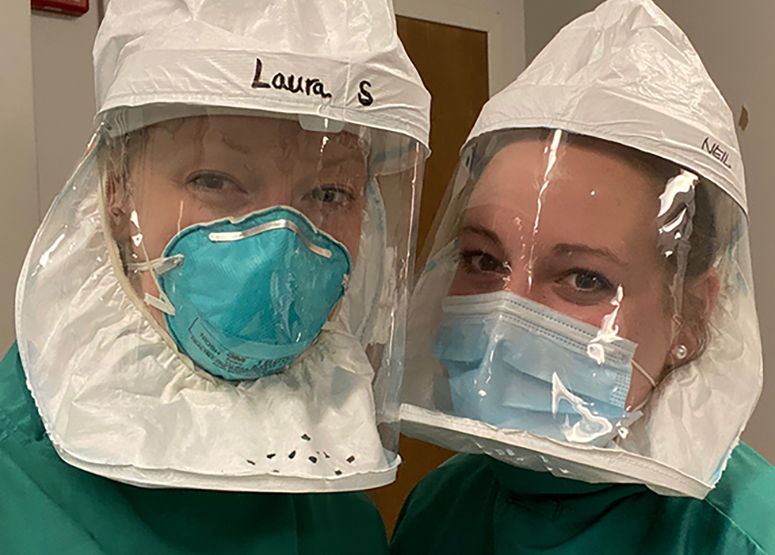 COVID-19 VACCINATION CENTERS
Johnson County Indiana
Compass Park
When: Monday to Friday 8 a.m. to 4 p.m.,
Where: Event Center, 690 State Street, Franklin.
Type: Moderna, limited doses of Pfizer.
Walk-in: Available
Adult and Child Health Franklin
When: Vaccines available on Fridays.
Where: 1860 Northwood Plaza, Franklin
Type: Moderna.
Walk-in: Available
WindRose Health Edinburgh
When: Vaccines available 9 a.m. to 4 p.m. on Monday and Friday.

Where: 911 East Main Cross Street, Edinburgh

Type: Multiple

More Information: windrosehealth.net/covid-19-testing-and-vaccination
Walmart and Sam's Club Pharmacies
Where: All Walmart stores in Johnson County; Sams Club at 1101 Windhorst Way, Greenwood.
Type: Federal Retail Pharmacy, type may vary.
Kroger Pharmacies
Where: All Kroger stores in Johnson County.
Registration: kroger.com/rx/covid-eligibility or call 866-211-5320, walk-in available
Meijer Pharmacies
Where: 2390 N Morton St, Franklin; 150 S Marlin Dr, Greenwood.
Registration: Text COVID to 75049, visit clinic.meijer.com/register.
Johnson County Health Department
Location
Compass Park
690 State Street
Franklin, IN 46131
Note: Enter on Ashler Drive on the southwest side of campus, across from Franklin Parks and Recreation Beeson Hall. Follow the signs.
Scheduling and Hours
Monday, Tuesday, Thursday and Friday, 9 a.m. to 4 p.m.
Wednesday, 9 a.m. to 6 p.m.
Every third Saturday of the month, 9 a.m. to 2 p.m.
Appointment
No appointment is needed, just drive up to the testing site.
Testing Requirements
No specific requirements, no residency requirements.
Payment Options
No charge for testing
Other Information
A doctor's note is not required.
Symptoms are not required.
Any test taker under the age of 18 must be accompanied by a parent or legal guardian
Please stay in your vehicle while being tested.
Contact Information
If you have any questions please call the health department at 317.346.4365 or the clinic phone at 317.739.0719.
Please click here for a map.
Johnson Memorial Health
Location
1125 West Jefferson Street
Franklin, IN 46131
Scheduling and Hours
An order from a Johnson Memorial provider is required. No walk-in testing service is available at this time.
Testing Requirements
Tests are offered for surgical and pulmonary function testing clearance for medical interventions occurring at Johnson Memorial Health. Otherwise limited to symptomatic patients actively being managed by a Johnson Memorial Health physician or advanced practice provider. Must have order and scheduled time.
Contact Information
Please contact your JMH provider's office for more details.
NATIONAL, STATE INFORMATION
The Centers for Disease Control and Prevention and the Indiana State Department of Health provide real-time updates about COVID-19 on their websites.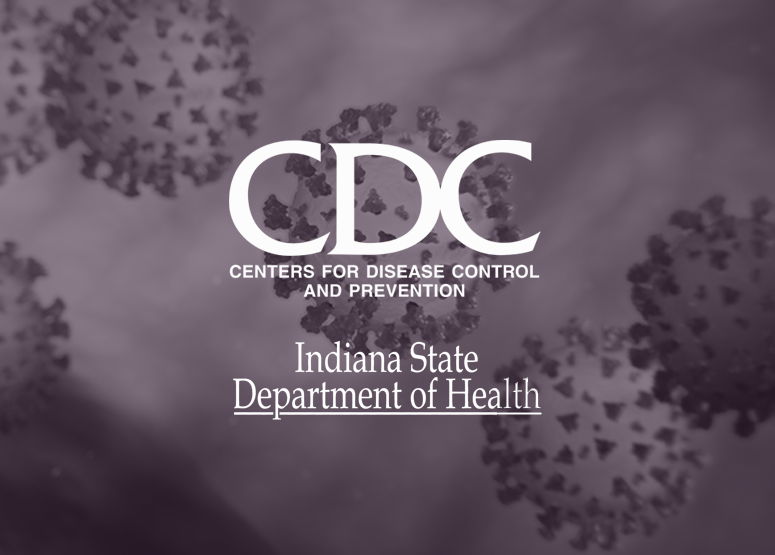 Willow Cafe Dining Area Open
The Willow Café indoor dining area has been opened.
We have situated tables and chairs to accommodate social distancing and have tried to model what other restaurants and dining rooms are doing.
You will see blue tape, which is marked where chairs have been removed. We also ask that chairs not be moved from table to table.
Nutrition Staff are scheduled to routinely clean and sanitize the tables, chairs and touchpoints throughout the dining room during peak meal periods.
Please continue to dispose of your own trash and use the hand sanitizer provided.
Please do not remove the sanitizer bottles from the tables or countertops.
Breastfeeding Support Group Canceled
In light of the new recommended restrictions for COVID-19, we have decided to cancel the traditional Breastfeeding Support Group until further notice. Mothers can contact the Lactation Office for questions or concerns. We can make individual appointments for lactation visits and/or weight checks as needed.
More Information: 317.736.2698
Main Admissions Hours Changed
Effective immediately, the temporary hours of the JMH hospital admissions department will be from 6:30 a.m. to 5 p.m. Monday through Friday. If you need to register before or after these hours, go directly to laboratory services or radiology departments for assistance.
Sick Clinic, Family Medicine Updates
The JMH Sick Clinic is now in 1159 Building, Suite 101. To schedule an appointment, call 317.736.6133.
Physicals, wellness exams and other provider appointments have returned to their normal offices. Our Family Medicine practice has resumed normal office activity at their regular locations.
Please be assured that you will continue to receive consistent, high-quality care no matter which location you visit. If you wish to schedule a "virtual" visit through your desktop computer or mobile device, we will be offering those as well.

These measures are being taken on a temporary basis with the goal of mitigating potential exposure to the COVID-19 virus. Our goal is to provide outstanding care while keeping you and our caregivers as safe as possible.
JMH Not Taking Plasma Donations
Johnson Memorial Health is not taking plasma donations of recovered Covid-19 patients at any of our locations. Blood donation centers such as Versiti and Red Cross, as well as the commercial plasma centers like Biolife, are accepting them.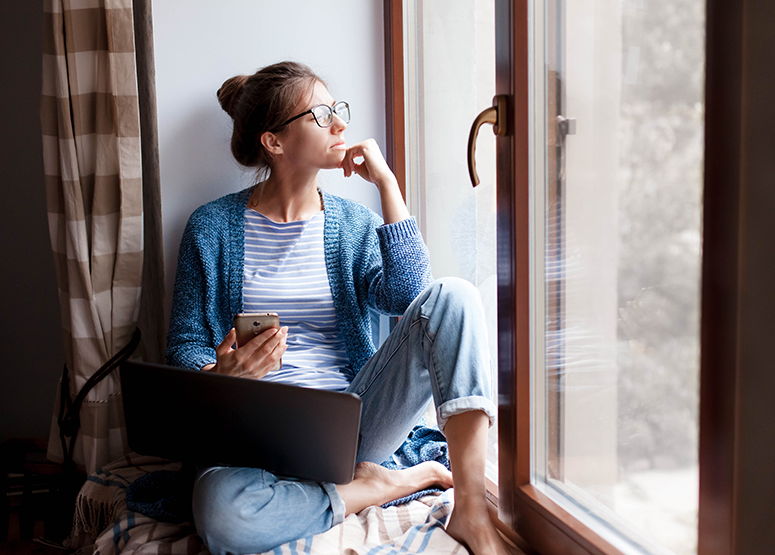 ANSWERS TO COMMON QUESTIONS
What Are The Symptoms?
The following symptoms may appear 2-14 days after exposure: Fever, cough and shortness of breath. Get attention immediately if you have difficulty breathing or shortness of breath, persistent pain or pressure in the chest, new confusion or inability to arouse and/or bluish lips or face.
What Should I Do If I Get Sick?
You should contact your healthcare provider by telephone before going to the emergency room or physician's office. More information about local testing will become available soon. There are precautions you should take immediately.
How Does It Spread?
The virus is thought to spread mainly from person-to-person, especially between people who are in close contact with one another (within about 6 feet) and through respiratory droplets produced when an infected person coughs or sneezes. These droplets can land in the mouths or noses of people who are nearby or possibly be inhaled into the lungs.
How Many Cases Have Been Reported?
The Center for Disease Control and Prevention is updating this information daily. As more testing becomes available, health officials anticipate an increasing number of positive diagnoses. You can find the numbers on the CDC website.
Should I Travel Right Now?
Crowded travel settings, like airports, may increase your risk of exposure to COVID-19 if there are other travelers that are infected. There are several things you should consider when deciding whether it is safe for you to travel.
How Should I Manage Stress and Anxiety About COVID-19?
Fear and anxiety about a pandemic can be overwhelming. Connect with family, friends, and others in your community. Take care of yourself and each other, and know when and how to seek help.