JOHNSON MEMORIAL HEALTH IS PREPARED
Johnson Memorial Health continues to treat COVID-19 patients here at the hospital. We have a plan in place for patient surge, pandemic events and other emergencies. We actively participate in infection control efforts and regional patient safety coalitions. These networks serve us well in responding to any public health emergency across the health care continuum in partnership with federal, state, and local agencies.
JMH holds daily situational awareness meetings with key staff to share information and discuss whether our current plan of operations is sufficient or if changes are needed. We have evaluated supplies that might be needed and found that, in addition to our usual emergency preparation, we have a significant amount of extra supplies stocked at this time.
We urge our patients to take an active role in the prevention of all contagious diseases, including COVID-19. Actions everyone can take include social distancing, staying home, traveling only for needs such as groceries, the pharmacy, fuel, essential jobs and urgent medical care. For additional information, we recommend utilizing the Indiana State Department of Health's dedicated webpage or CDC guidance to learn more. We also urge you to follow state and local announcements and our social media channels.
This Resource Center also will be updated regularly as more information becomes available.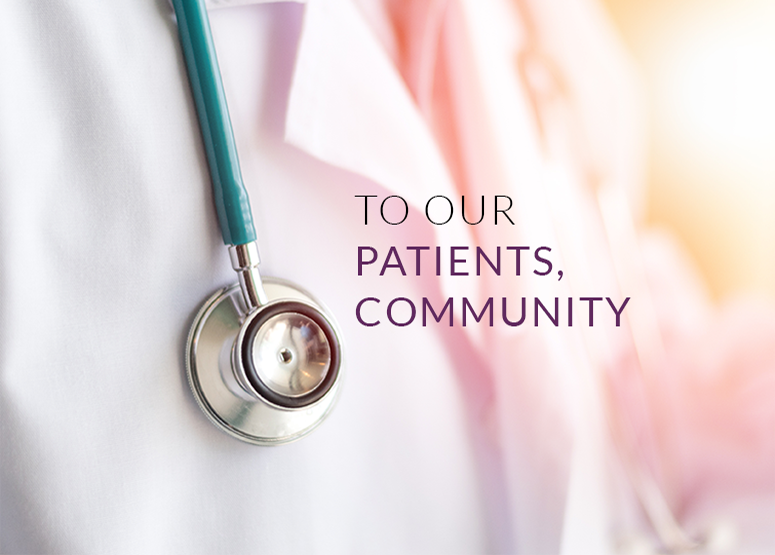 JOHNSON MEMORIAL HEALTH UPDATES
From Dr. David Dunkle
President/CEO of Johnson Memorial Health.
SUPPORTING THOSE WHO CARE FOR OUR PATIENTS
Courtesy Rafael Sánchez, WRTV-6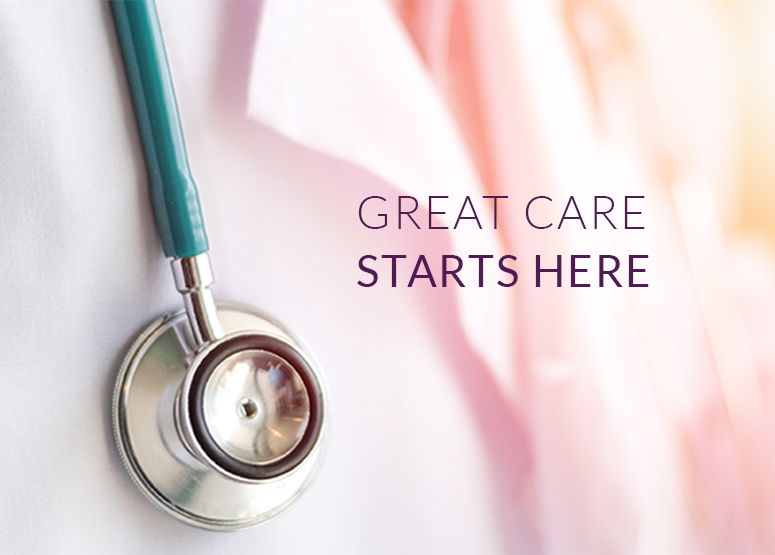 Johnson Memorial Health Facebook Live
JMH President/CEO Dr. David Dunkle appears on Facebook Live to answer questions from the public. Watch the replay.
Follow all of our updates and breaking news by liking our Johnson Memorial Health Facebook Page.
Visitor Restrictions, Screenings In Effect
The following visitor restrictions and screenings are being put into effect as Johnson Memorial Health works to minimize the transmission of the COVID-19 virus:
Entrances/Screenings
Visitors will be screened for symptoms before they can visit hospital patients. If they are being seen by their provider for those symptoms, they will be allowed entry. This includes the following entrances:
Main Entrance/1155 Building
Emergency Entrance/1125 Building
1159 Building

Surgery Center/1125 S Building
Immediate Care Center/2085 Acorn Boulevard
Visitation Restrictions
Hospital and Emergency Department
No visitors are permitted in hospital or emergency department rooms at this time, with the following exceptions:
Pediatric and special needs patients
End-of-life situations
Visitors must be over 18 and have no flu-like symptoms
Maternity Visitation
Only one designated support person is allowed at this time.
Johnson Memorial Health will provide further updates as developments warrant.

Main Admissions Hours Changed
Effective immediately, temporary hours of the JMH hospital admissions department will be from 7 a.m. to 4 p.m. Monday through Friday. If you need to register before or after these hours, go directly to laboratory services or radiology departments for assistance.
Respiratory Clinic Opening at Main Campus
The Franklin Family Medicine office at the main Johnson Memorial Health campus has become a "respiratory" clinic. If you have a cough or other respiratory issues, you will be directed to the Franklin office only. To schedule an appointment at the respiratory clinic, call 317.736.6133.
Physicals, wellness exams and other visits will be moved to one of these locations:
Whiteland Primary Care Center - 8 U.S. 31 North, Whiteland, IN
Stones Crossing Health Pavilion – 3000 South State Road 135, Suite 110, Greenwood, IN
If you have a previously scheduled appointment, you will be notified of the location change by your provider. Also, during this interim period, you may be seeing a different provider than the one you are accustomed to.
Please be assured that you will continue to receive consistent, high-quality care no matter which location you visit. If you wish to schedule a "virtual" visit through your desktop computer or mobile device, we will be offering those as well.
These measures are being taken on a temporary basis with the goal of mitigating potential exposure to the COVID-19 virus. Our goal is to provide outstanding care while keeping you and our caregivers as safe as possible.
Pediatrics Office Temporarily Stopping Walk-In Patients
Our pediatrics office has temporarily stopped accepting walk-in patients. We are also working to keep children who are sick here on campus while directing other appointments to our Greenwood pediatrics office.
Scheduled Appointments Under Review
Due to the recent governor's stay-in-place announcement, we are reviewing our scheduled appointments to see which appointments are vitally necessary for the next two weeks. Our office staff will contact you in advance of your appointment if you are to go to a different location.

TELEHEALTH FOR FAMILY, INTERNAL MEDICINE PATIENTS
Johnson Memorial Health is now offering telehealth visits with some of our providers to help reduce the risk of exposure to COVID-19. If you need to speak with your JMH physician, you should call our Family Medicine or Internal Medicine practices to see if a telehealth visit can be scheduled. You will need a computer or mobile device with a camera.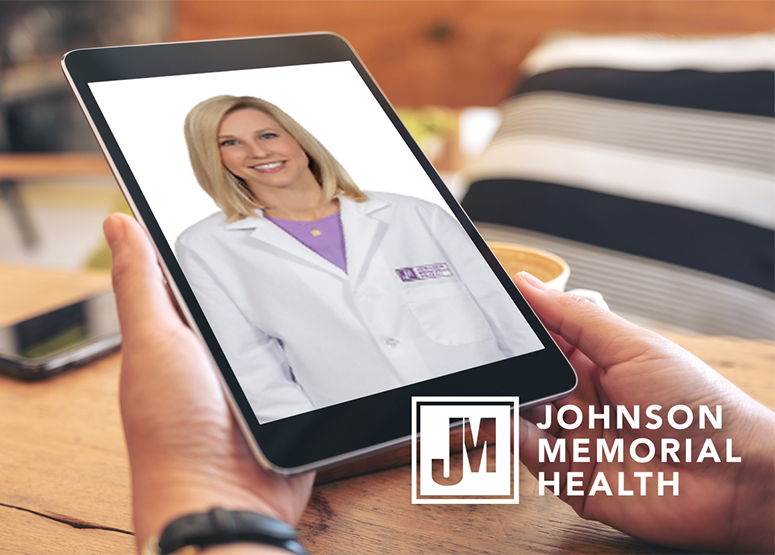 JMH Opens COVID-19 Wing in New Addition
With construction completed on a new addition to Johnson Memorial Health's hospital campus, administrators have dedicated part of it to a COVID-19 isolation area.
Currently, Johnson Memorial Health has at most five intensive care unit beds of which less than half are typically occupied.
The new Emergency Department section of the new $47 million facility has been opened as a strictly coronavirus hospitalization wing with 22 beds.
"Because of the way the air is in this unit, we can keep our workers in the proper protective equipment and basically they'll be protected," said Dr. David Dunkle, JMH President/CEO. "All this air is vented differently from the rest of the hospital. This gives us the ability to keep all the COVID-19 patients, all those people with high suspicion of having COVID, here separate from our patients in the rest of the hospital."
Dr. Dunkle said the Franklin hospital recently received its latest shipment of supplies from the national strategic stockpile.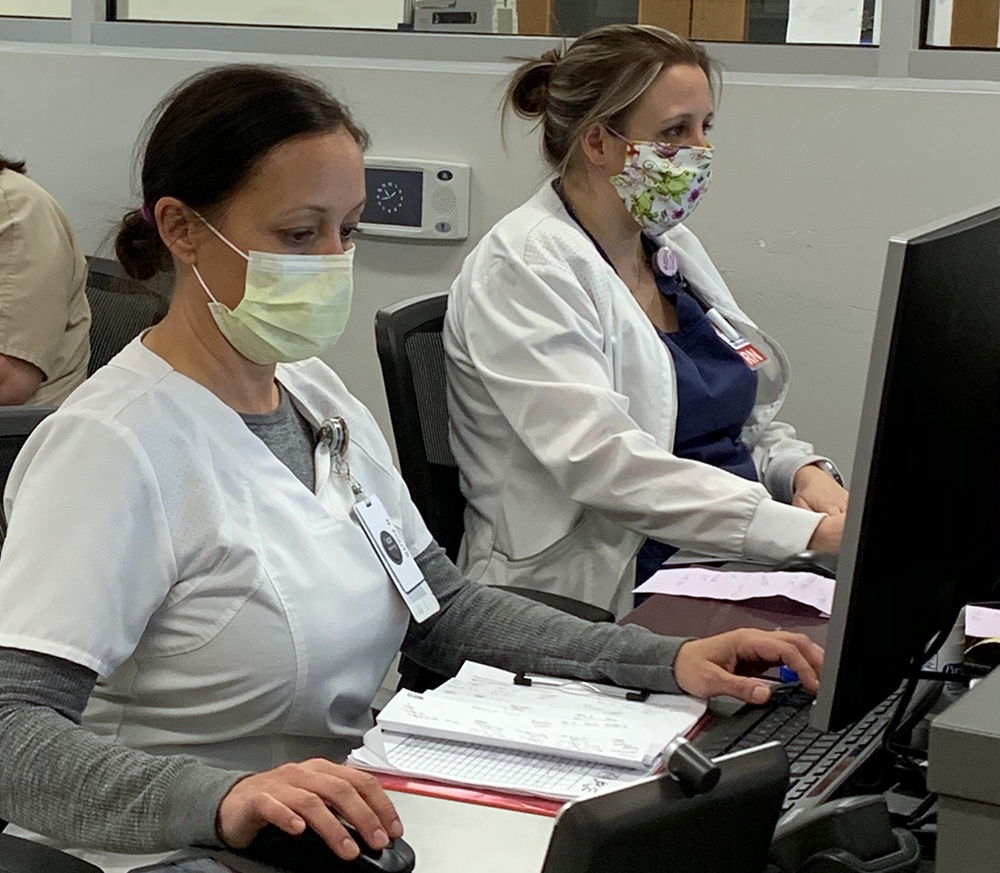 Willow Cafe Open, But Dining Area Closed
Beginning Monday, April 6, the Willow Café will be temporarily adjusting its hours of operations. Our daily hours (Sunday through Saturday) will be from 7 a.m. until 2 p.m. In cooperation with the Indiana State Department of Health's efforts to minimize the transmission of COVID-19, the dining area is closed. Staff and visitors can order and carry out their food in to-go containers.
Other Programs Suspended
Until further notice, weight loss seminars, bariatric support groups and both pregnancy loss groups are suspended. We will post updates on social media when these programs are reinstated.
Breastfeeding Support Group Canceled
In light of the new recommended restrictions for COVID-19, we have decided to cancel the traditional Breastfeeding Support Group until further notice. Mothers can contact the Lactation Office for questions or concerns. We can make individual appointments for lactation visits and/or weight checks as needed.
More Information: 317.736.2698
BLOGS: COPING WITH THE IMPACT OF COVID-19
How do you protect yourself during the COVID-19? What about your mental health as you and your family are isolated? Johnson Memorial Health is offering a series of blogs on coping with COVID-19.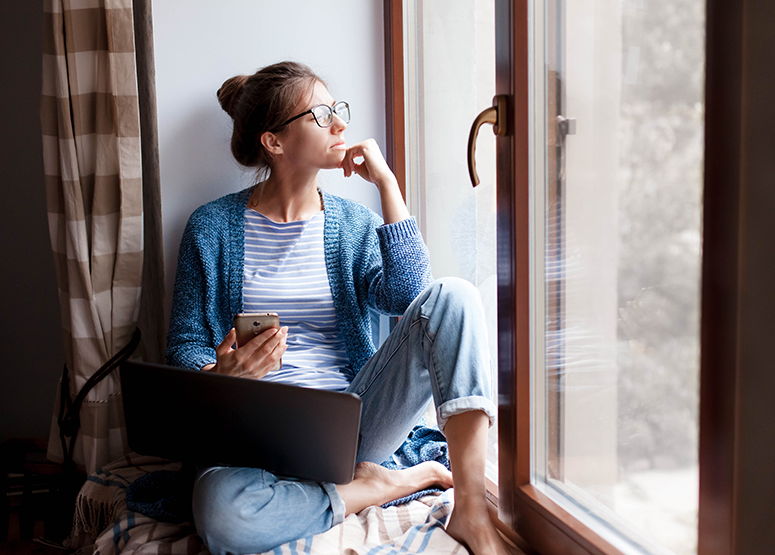 ANSWERS TO COMMON QUESTIONS
What Are The Symptoms?
The following symptoms may appear 2-14 days after exposure: Fever, cough and shortness of breath. Get attention immediately if you have difficulty breathing or shortness of breath, persistent pain or pressure in the chest, new confusion or inability to arouse and/or bluish lips or face.
What Should I Do If I Get Sick?
You should contact your healthcare provider by telephone before going to the emergency room or physician's office. More information about local testing will become available soon. There are precautions you should take immediately.
How Does It Spread?
The virus is thought to spread mainly from person-to-person, especially between people who are in close contact with one another (within about 6 feet) and through respiratory droplets produced when an infected person coughs or sneezes. These droplets can land in the mouths or noses of people who are nearby or possibly be inhaled into the lungs.
How Many Cases Have Been Reported?
The Center for Disease Control and Prevention is updating this information daily. As more testing becomes available, health officials anticipate an increasing number of positive diagnoses. You can find the numbers on the CDC website.
Should I Travel Right Now?
Crowded travel settings, like airports, may increase your risk of exposure to COVID-19 if there are other travelers that are infected. There are several things you should consider when deciding whether it is safe for you to travel.
How Should I Manage Stress and Anxiety About COVID-19?
Fear and anxiety about a pandemic can be overwhelming. Connect with family, friends, and others in your community. Take care of yourself and each other, and know when and how to seek help.

NATIONAL, STATE INFORMATION
The Centers for Disease Control and Prevention and the Indiana State Department of Health provide real-time updates about COVID-19 on their websites.