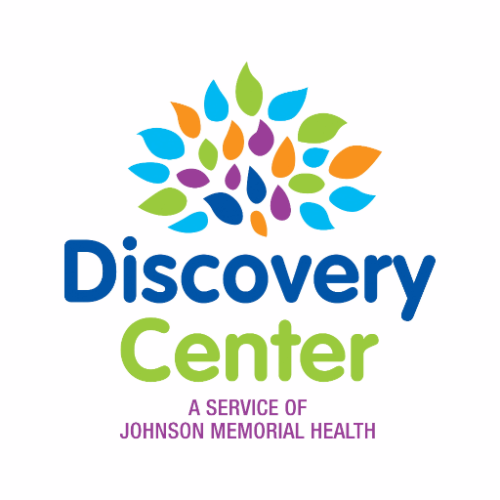 New Location:
752 International Drive
Franklin, IN 46131
(317) 736-3361
Serving our community's child development needs.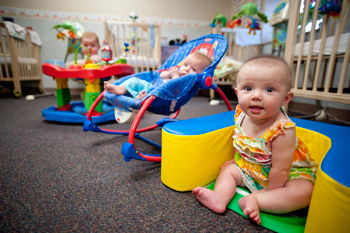 Children who spend their early development years in a quality child care environment benefit greatly from the experience. Research indicates that children who receive a high-quality early childhood education have better math, language and social skills as they enter school. (Barnett, 1995).
At Discovery Center your child's well being is our priority. We provide a loving, nurturing and safe environment where your children receive the highest quality of care and education.
Our Location Has Changed
The Discovery Center relocated in the spring of 2017 from its original hospital campus location to 752 International Drive in Franklin to make way for the construction of a new Emergency Department and Outpatient Services Center. Parents can rest assured we still provide a safe and inspiring child care environment at our new location at 752 International Drive, Franklin.
National Accreditation and Highest Rating
Due to our recent relocation, Discovery Center has reapplied and is in the process of obtaining again the same National Accreditation from the National Accreditation Council and Commission (NECPA) that we had earned prior to our move. National Accreditation indicates our center is in a select group of early childhood care and education programs nationwide and internationally and has an exceptional commitment to professional and programmatic quality through Accreditation. Consequently, when approved for the National Accreditation, the Discovery Center expects to return to a Level 4 Paths to Quality Score. Paths to Quality is Indiana's statewide rating system for early care and education programs. Paths to Quality is a free resource to help families make informed decisions and to help early care and education providers improve the quality of their programs. You can be sure our Center's highest rating rests on our commitment to provide your child with high quality child care and education.
Services
Quality child care for children ages 6 weeks to 5 years old.

Preschool education services.

Nutritious breakfast, lunch and two snacks planned and prepared by JMH Nutrition Services Department.

Exceptionally clean environment provided by JMH Environmental Services Department.

Field trips and special visitors provided several times each year.

Hours
We are open from 6 a.m. to 6 p.m. Monday through Friday.
Payment
Rates are competitive with other licensed childcare facilities.

Johnson Memorial Health employees receive salary-rated discounts.

Childcare vouchers are accepted.

Sibling discounts are available.

If you have any questions about the Discovery Center please call Director, Michelle Coner, (317) 736-3361.