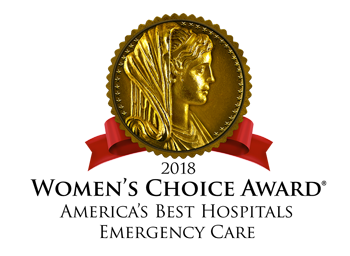 Johnson Memorial Health provides emergency care when illness or injury is serious or life-threatening.
Johnson Memorial's Emergency Department is staffed by highly trained emergency physicians and nurses who are part of Central Indiana's outstanding trauma and urgent care network. Our Emergency Department is accredited as a Stroke Ready Certification hospital by the Healthcare Facility Accreditation Program (HFAP) and has been recognized as one of America's Best Hospitals for Emergency Care by the Women's Choice Award® (WCA) .

Johnson Memorial Health Emergency Physicians:

Kenneth Byerly, D.O.
Jefferson Qualls, M.D.
Stroke Ready Certification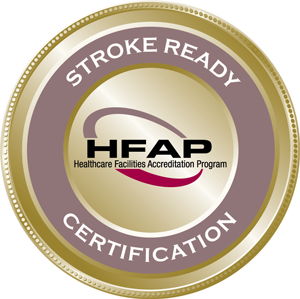 Johnson Memorial Health has been accredited with Stroke Ready Certification by the Healthcare Facility Accreditation Program (HFAP), the nation's original independent, accreditation organization recognized by the Centers for Medicare and Medicaid Services (CMS) . Accreditation confirms that Johnson Memorial Health is providing high quality stroke care as determined by an independent, external process of evaluation.
Our JMH team has received special training to recognize and treat stroke patients with tPA, the clot-busting drug, administered to eligible patients. Johnson Memorial Health has the ability to care for our stroke patients here locally starting in our emergency department then to home health therapy and outpatient therapy.