Johnson Memorial Health can help you enroll you in HIP

Call 317.346.7950 for an appointment
---
What is HIP?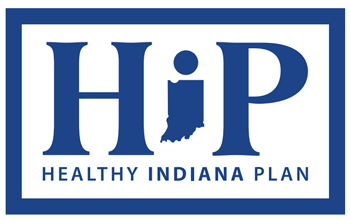 The Healthy Indiana Plan is a health-insurance program for qualified adults. The plan is offered by the State of Indiana. It pays for medical costs for members and could even provide vision and dental coverage. It also rewards members for taking better care of their health.
Who is eligible?
The plan covers Hoosiers ages 19 to 64, and may qualify by meeting these specific 2018 income levels:
Individuals with annual incomes up to $16,954.

Couples with annual incomes up to $22,987.

A family of four with an annual income of $35,053.

What are the programs?
The Healthy Indiana Plan (HIP) has two pathways to coverage HIP Plus and HIP Basic.
HIP Plus
The initial plan selection for all members is HIP Plus which offers the best value for members. HIP Plus has comprehensive benefits including vision, dental and chiropractic. The member pays an affordable monthly POWER account contribution based on income. There is no copayment required for receiving services with one exception: using the emergency room where there is no true emergency.
HIP Basic
HIP Basic is the fallback option for members with household income less than or equal to 100 percent of the federal poverty level (FPL) who don't make their POWER account contributions. The benefits are reduced. The essential health benefits are covered but not vision or dental services. The member is also required to make a copayment each time he or she receives a health care service, such as going to the doctor, filling a prescription or staying in the hospital. These payments may range from $4 to $8 per doctor visit or prescription filled and may be as high as $75 per hospital stay. HIP Basic can be much more expensive than HIP Plus.
How does the POWER Account work?
In the HIP program, the first $2,500 of covered medical expenses is paid for out of a special savings account called a Personal Wellness and Responsibility (POWER) Account. The state will pay most of this amount, but members are also required to make a small contribution each month. These POWER Account contributions can be made by the member's employer or a not-for-profit organization.
HIP members get to choose a health plan that will manage and track the POWER Account and collect the member's portion each month.
What are the contribution amounts?
Monthly POWER Account contributions will be one of five amounts, ranging from $1 to $20, and will be based on family income.
Income ranges for eligible Hoosiers and a helpful calculator to help you estimate your monthly POWER Account contribution amount can be found online at HIP.IN.gov.
As long as members make their required monthly POWER Account contributions, you will have no other costs. The only exception to this is a charge of $8 if a member goes to a hospital emergency room for a non-emergency.
What is covered?
HIP will encourage patients to visit a Primary Care Physician. This is the doctor who provides regular, preventive care and should be the first person you see for illnesses or minor conditions that relate to your overall health, including:
Check-ups

Immunizations

Annual exams

Prenatal care

Earaches

Colds

Fevers

Non-urgent healthcare needs

The Johnson Memorial Physician Network team of physicians can offer you and your family comprehensive health care options, as well as the convenience of an expanding locations across Johnson County Indiana.
How much does it pay?
The HIP Basic health care plan will charge the following copayments for health care services.
Outpatient Services/Doctor Visits, $4 per service
Inpatient Services, $75 per stay
Preferred Drugs, $4 per prescription
Non-Preferred Drugs, $8 per prescription
Non-Emergency ER Visit, $8 per visit
How does someone apply?
Applications are available online, by mail or by visiting your local Division of Family Resources (DFR) office.
For more information, call 1.877.GET.HIP.9 or visit the Healthy Indiana Plan website: