Johnson Memorial Health can help you enroll you in HIP 2.0

Call 317.346.7950 for an appointment
---
UNDERSTANDING HIP 2.0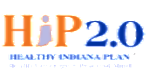 The NEW Healthy Indiana Plan (or HIP 2.0) is a health insurance program from the State of Indiana that pays for medical expenses and provides incentives for members to be more health conscious. HIP 2.0 provides coverage for qualified low-income Hoosiers who are interested in participating in a low-cost, consumer-driven health care program.
Who's eligible?
Indiana residents ages 19-64 with incomes of up to $16,443 annually for an individual, $22,251 for a couple or $33,868 for a family of four are generally eligible to participate in HIP 2.0.*
What's covered?
There are two distinct levels of coverage in HIP 2.0: HIP Plus and HIP Basic. Each covers medical expenses, such as doctor visits, hospital care, therapies, medications, prescriptions and medical equipment. HIP Plus offers members the best value and, unlike HIP Basic, also covers vision and dental care, and even bariatric surgery.
*Based on the 2015 Federal Poverty Level
Applications are available online, by mail or by visiting your local Division of Family Resources (DFR) office. Call 1.877.GET.HIP.9 or visit HIP.IN.gov to find more information about the application process or to find your local DFR office.
HIP 2.0 will encourage patients to visit a Primary Care Physician. This is the doctor who provides regular, preventive care and should be the first person you see for illnesses or minor conditions that relate to your overall health, including:
Check-ups

Immunizations

Annual exams

Prenatal care

Earaches

Colds

Fevers

Non-urgent healthcare needs

The Johnson Memorial Physician Network team of physicians can offer you and your family comprehensive health care options, as well as the convenience of an expanding locations across Johnson County Indiana.