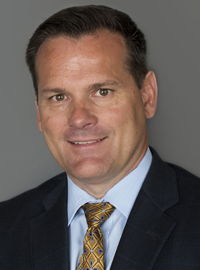 Larry R. Heydon, MBA

President /CEO
Larry is serving his second term at Johnson Memorial Hospital. Prior to assuming the role as President/CEO in February of 2008, he served as the hospital's Chief Financial Officer from 2000 to 2006. His career in administration and management has included experiences with Ernst and Young, Indiana University Medical Center, George Washington University Medical Center and Franciscan Heath Alliance.
Larry received his undergraduate degree in Accounting from Butler University, Indianapolis and his MBA from Indiana Wesleyan University, Indianapolis. He also holds an inactive license as a Certified Public Accountant (CPA). Larry is active in community organizations including serving as Co-Chairperson of Aspire Johnson County and on the Executive Board of the Johnson County Economic Development Corporation. He also serves as the Chairman of the Board of Directors of Citizens Bank.
Larry and his wife Jodie have a son and daughter who both are attending college.
---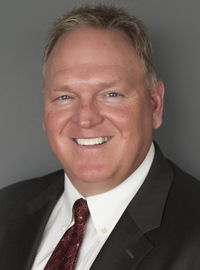 Steven K. Wohlford, MSA, FACHE

Chief Operating Officer, Hospital Services
Steve joined the JMH Senior Leadership Team in April of 2008 as the Chief Operating Officer. In that role he oversees outpatient services departments, as well as, most of the internal operations that are required by the hospital on a daily basis.
He received his undergraduate degree at William Jewell College, Liberty, Missouri, and his MS in Administration from Central Michigan University. Steve started his health care career as a mental health worker in 1988 and has progressively moved through expanding administrative and operational roles. He is a Fellow of the American College of Healthcare Executives.
Prior to coming to Johnson Memorial he served nine years as the Chief Operating Officer at Fayette Regional Health System in Connersville, Indiana.
Among his community activities is his service on the board of directors for the Johnson County Adult and Child Mental Health Center and the board of directors for the Franklin Chamber of Commerce.
An enthusiastic fan of the Kansas City Chiefs, Steve and his wife Bonnie live in the Center Grove area and have a son and a daughter.
---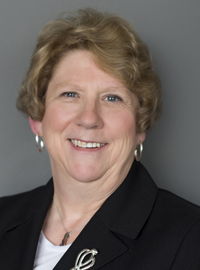 Anita Keller, RN, MSN, ONC, CPHQ

Chief Nursing Officer
A licensed nurse since 1976, Anita brings a broad range of experiences and expertise to nursing leadership at Johnson Memorial Health. She joined the Senior Leadership Team in late 2008 and has implemented a number of changes and improvements.
She received her Associates Degree in Nursing from Indiana University, a Bachelors Degree in Nursing from University of Indianapolis and Masters in Nursing from Indiana University.
Before joining Johnson Memorial Health, she was involved with a $42 million facility expansion at St. Francis-Mooresville and was also an integral part in the surgery expansion building project at JMH.
She is a Certified Professional in Healthcare Quality. She continues to serve in several professional nursing organizations in a variety of leadership roles. She currently serves on the IVY Tech Franklin Community Board.
A Mooresville area resident, Anita and her husband Jim are remodeling a home built in 1875. They have two sons, two daughters and four grandchildren.
---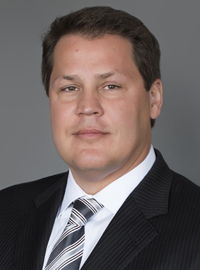 Steve Jarosinski, MBA, FACHE, PT

Chief Strategy Officer
Steve started his journey with Johnson Memorial Health in 1995 as a student physical therapist, subsequently joining the hospital's therapy team in 1998. In 2002, upon completion of his Masters Degree in Business Administration, he transitioned to an administrative role as Director of Clinical Services overseeing many of the hospital's outpatient ancillary departments. In his current role as Chief Strategy Officer, Steve leads the Johnson Memorial Physician Network and serves as liaison to Johnson Memorial's nursing home partners.
Both of Steve's degrees were completed at Indiana University – Indianapolis, completing his Bachelors Degree of Physical Therapy in 1996 and his Masters of Business Administration in 2002. He is a Fellow with the American College of Healthcare Executives (ACHE) and was honored with the organization's "Early Career Healthcare Executive" Regent's Award in 2010. Steve currently serves as Chairman of the Board of Directors of Tara Treatment Center and as a member of the Dean's Advisory Board for the IU School of Health and Rehabilitation Sciences.
He is co-chair of Aspire Johnson County and has served in leadership roles with Leadership Johnson County and New Hope Church.
Steve and his wife Kate have three children, one son and two daughters.
---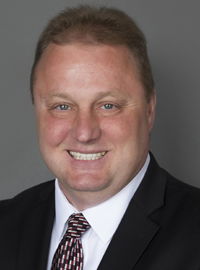 Scott R. Krodel, MHA, BS, ITIL

Chief Information Officer
Scott joined Johnson Memorial Hospital in 2011 and brings 26 years experience in Information Technology Management. Before coming to Johnson Memorial Health, Scott held several leadership positions including Corporate Application Director with Jewish St. Mary's Hospital in Louisville, Kentucky and Chief Information Officer at an Ascension Health organization located in Evansville, Indiana. He also has broad experience in healthcare IT consulting providing guidance in IT Strategic planning and implementations.
Scott is a graduate of Indiana State University with an Masters Degree in Health Administration from University Southern Indiana. He is also a member of the Health Information and Management System Society (HIMSS).
---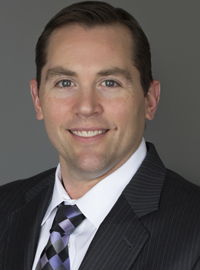 David Dunkle, MD

Vice President, Medical Affairs
Dr. Dunkle is a specialist in Family Practice and Wound Healing and is passionate about helping his patients maintain healthy lifestyles. He holds interests and special training in population health management, preventative medicine, concussion management and hyperbaric oxygen treatment.
Dr. Dunkle is a graduate of Indiana University School of Medicine and Franklin College, where he played varsity basketball and was an academic All-American.
Dave resides in Johnson County with his wife and two children. He also serves on the board of the Johnson Memorial Hospital Foundation.
---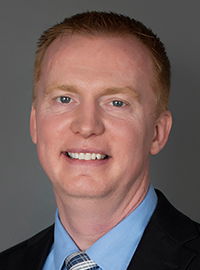 Rick Kester, MBA, MS, OTR/L
Vice President Clinical Services
Rick joined Johnson Memorial Health in 2011 as Director of Ancillary Services. He previously served as Vice President of Clinical Services at Rush Memorial Hospital in Rushville, Indiana.
An Occupational Therapist by training, he served in a clinical role working in pediatrics and started his career in the burn unit at at Wishard/Eskenazi Hospital in Indianapolis.
He holds a Bachelor of Arts Degree in Psychology from Indiana University and a Master's Degree in Occupational Therapy from the University of Indianapolis. He also earned a Master of Business Administration in Healthcare Management from Western Governors University.
He serves on the Board of Directors for the Boys and Girls Club of Franklin Indiana and is the JMH the liaison for Camp Atterbury in Edinburgh.
Rick grew up on the south side of Indianapolis, but moved to a family farm in Fayette County where he lives with his wife, four children and many animals.
---