Medical Imaging Department
317.736.3470
1125 West Jefferson Street
New Outpatient Services Building
Franklin, IN 46131
We enable our physicians to accurately and quickly see what is happening inside their patients. Our partnership with Radiology of Indiana allows us to read and interpret the imaging tests performed at Johnson Memorial Hospital.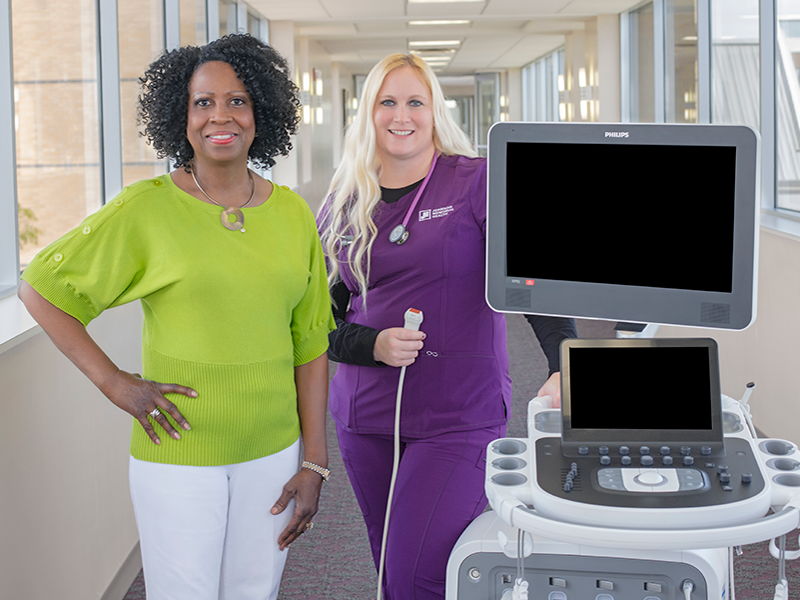 Tests We Perform
Heart scan
Lung scan
X-ray
Fluoroscopy
Computed Tomography (CT or CAT) scan
Magnetic Resonance Imaging (MRI) scan
Ultrasound
Bone densitometry
Nuclear medicine
Interventional radiology procedures
Go To
Before Your Test
A physician's order is required for all exams. If your physician does not digitally send your order to us, please have the written order available when you schedule and arrive for your appointment. Please have your insurance information available as well.
Your Results
Access your tests results through MyJMH Patient Portal, direct mail, contacting your physician, or at Johnson Memorial Hospital. You must present a picture ID and sign a Request and Authorization for Disclosure of Medical Record Information form to pick up your results. No results will be released via telephone or fax.
Don't Go Through Cancer Alone
The journey to remission can be long and difficult, but getting the care you need shouldn't be. At a time like that, you want assurance that you are receiving the best available care.