Helping you find relief so you can live your life

Chronic pain is a multifaceted and complex syndrome that can adversely affect a person's physical, emotional, socioeconomic, and spiritual well-being. It can disrupt human relationships, creativity, productivity, and impact the quality of life.The Johnson Memorial Health Pain Relief Specialists are committed to improving lives of people with chronic pain. Our assessment, treatment, and prevention services focus on enriching lives of the people we serve.
Although we specialize in the interventional pain management,we also integrate traditional and complementary medicine to create a multidisciplinary team approach. Depending on the patient's particular condition, treatment plans also encompas support, counseling and coping strategies for well-rounded pain suppression medical-management.
Treatment Focus
Arthritic back pain
Degenerated disc-related pain
Radiculopathy / pinched nerves in the neck, mid back, low back causing sciatica
Spinal stenosis
Lumbar vertebral compression fracture
Joint pain in the shoulder, hips and knees
Rib/Chest pain (non cardiac)
Neck pain
Cervicogenic headaches
Occipital neuralgia
Facial pain
Myofascial pain
Painful diabetic neuropathy
Complex regional pain syndrome (formerly Reflex sympathetic dystrophy)
Peripheral neuralgia
Shingles pain
Pain after surgery or trauma
Post laminectomy syndrome (after back surgery)
Cancer-related pain
Abdominal pain (due to cancer or other chronic health condition)

Scope of Practice
Our practice offers multi-disciplinary diagnostic and therapeutic pain therapy for outpatients which include:
Evaluation
Conservative Management with Coordination of Therapeutic Modalities of Physical Therapy, Occupational Therapy and Psychological Support
Diagnostic and Therapeutic Nerve Blocks
Neuro Ablative Therapy
Cancer Pain Management
Our office strives to coordinate care with surgeons, family physicians, neurologists, rheumatologists, psychologists, and physical therapists to provide comprehensive care for our patients.
Our Physician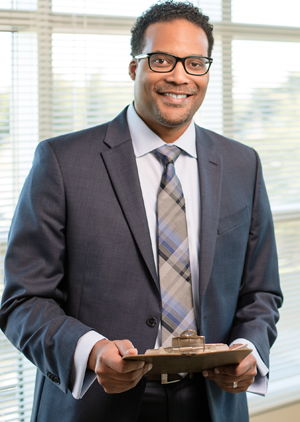 Pain can impact every aspect of life. Vincent R. Gathings, M.D. and staff at the Johnson Memorial Health Pain Relief Specialists understand this. We listen to our patients very carefully. We want to find the source of the pain and treat it with gentle, comprehensive care. We want to know what your goals are for yourself and how you would like us to help you achieve them. Medication can sometimes improve the quality of life for someone suffering from chronic pain, but medication alone may not treat the actual cause of the pain. Our minimally invasive procedures treat the actual cause and require very short recovery times. With some treatments, patients are relieved of pain within just a few days.
Connect With Us
You may call our office, 317.346.3133, or complete the form below and a member of the our Pain Relief Specialists team will contact you soon.

A referral from your primary care doctor is required for new patients. Include the physician's name in the field below in order to be contacted for an appointment. Our office will inform you of the necessary steps needed prior to being seen by Dr. Gathings for an appointment.
The Johnson Memorial Pain Relief Specialists is located on the hospital campus in the new 1165 Building on the Johnson Memorial Hospital campus. For more information, please call 317.346.3133.