Dedicated to providing a quality experience for our patients and their families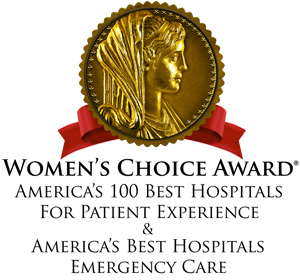 One of the ways in which we track the patient experience is by participating in a national, standardized survey of hospital inpatients. This survey is referred to as HCAHPS (Hospital Consumer Assessment of Healthcare Providers and Systems).
The survey was designed by the Centers for Medicare & Medicaid Services (CMS) to measure patients' perspectives of hospital care, and gives consumers a way to make fair and objective comparisons between hospitals and with state and national averages. Johnson Memorial works with PRC (Professional Research Consultants) to conduct this survey.
The survey asks a random sample of recently discharged adult patients to give feedback about topics like how well nurses and doctors communicated, how responsive hospital staff were to patient needs, how well the hospital managed patients' pain, and the cleanliness and quietness of the hospital environment.
In addition to the HCAHPS survey, Johnson Memorial also conducts patient surveys for our outpatient care areas and our Emergency Department. We use the information collected to improve our services to our patients and their families.
Following your stay or services with us, you may receive a telephone call from PRC (Professional Research Consultants). Patients are randomly selected and the call will only take a few minutes. People just like you can make a difference in improving healthcare in your community.
You may visit Hospital Compare to find out how Johnson Memorial Hospital and other hospitals performed on this survey.