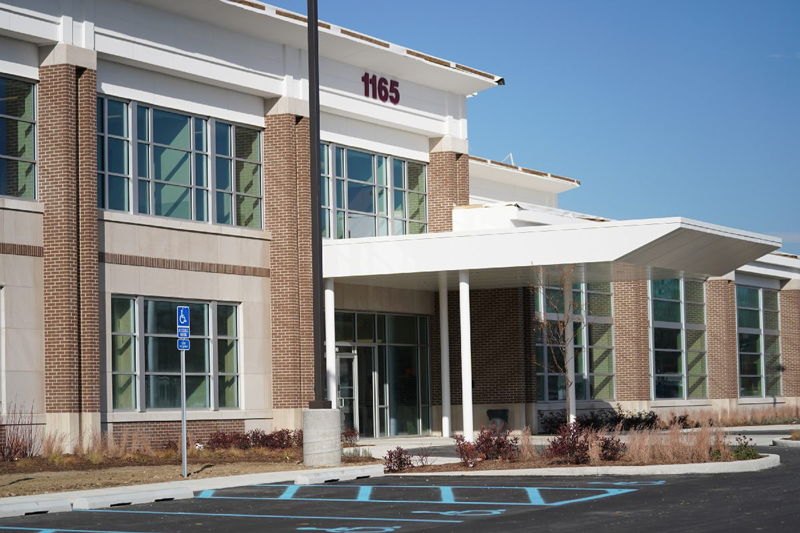 Photo by the Johnson County Daily Journal
Johnson Memorial has a new home for our orthopedic and rehabilitation services.
The 20,400-square-foot facility is located at 1125 West Jefferson Street, 1165 Building on the west side of the Franklin hospital campus.
The center includes Johnson Memorial Health's physical, occupational and speech therapists, orthopedic surgeons and the pain care center.
The occupational and physical therapy services previously were located on Acorn Boulevard along U.S. 31. The new 1165 Building is part of a $42 million hospital campus construction project.
Additional equipment and services are part of the new building.
The Johnson Memorial Orthopedic Specialists include Drs. James Friedlander and Martin Turner. Dr. Friedlander is a board-certified orthopedic surgeon who has been practicing in Johnson County for many years. Dr. Turner is a board-certified orthopedic surgeon and has completed a special training fellowship in sports medicine. He brings a wide range of new expertise and knowledge to Johnson Memorial and works closely with area high school athletes.
The center also has a staff of dedicated RNs, physical therapists, certified athletic trainers and certified x-ray technicians who provide comprehensive orthopedic care.
JMH also provides a comprehensive program of physical therapy, occupational therapy and speech therapy services. All services are provided by licensed therapy staff including physical therapists, physical therapist assistants, occupational therapists, certified occupational therapy assistants and speech-language pathologists.
Led by Dr. Vincent Gathings, the JMH Pain Relief Specialists specialize in the interventional pain management and also integrates traditional and complementary medicine to create a multidisciplinary team approach.