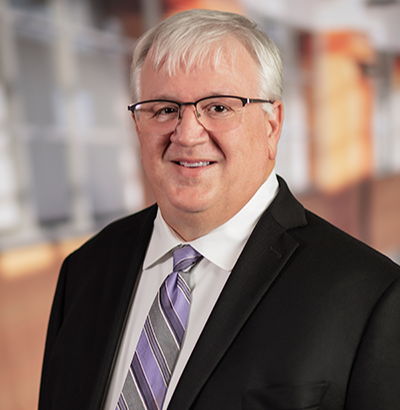 Steve Berkhouse
Chief Financial Officer
Steven J. "Steve" Berkhouse joined Johnson Memorial Health as Chief Financial Officer in October of 2021. Mr. Berkhouse has over 30 years of hospital accounting and financial experience with community-owned hospitals in three states. He was previously CFO of Ellsworth County Medical Center in Ellsworth, Kansas. He also held similar positions at Perry County Memorial Hospital in Tell City, Indiana, Berger Health System in Circleville, Ohio and Pomerene Hospital in Millersburg, Ohio.
Mr. Berkhouse holds a BS in accounting from the University of Akron and an MBA from Ashland University in Ashland, Ohio. He is a 30-year member of the Healthcare Financial Management Association (HFMA) and a Fellow with the American College of Healthcare Executives.
Raised in Apple Creek, Ohio, Steve is an avid golfer and Cleveland Browns and Ohio State Buckeyes fan. He and his wife are the parents of two children. He currently resides in both Perry County and Franklin and is looking forward to becoming a permanent part of the Franklin community. Steve is a volunteer at many Perry Central High School athletic events and a former Red Cross board member.