Surgery Center
317.736.3540
1125 West Jefferson Street
1125 S Building
Franklin, IN 46131
---
Providers Office
317.736.7603
1125 West Jefferson Street
1155 Building, Suite 102
Franklin, IN 46131
Hours
Monday - Friday: 8:30 a.m. to 4:30 p.m.
A surgical procedure is never routine to us. Our state-of-the-art design, technology, and services ensure each patient and hospital guest receives the privacy, comfort, and personal care we promise.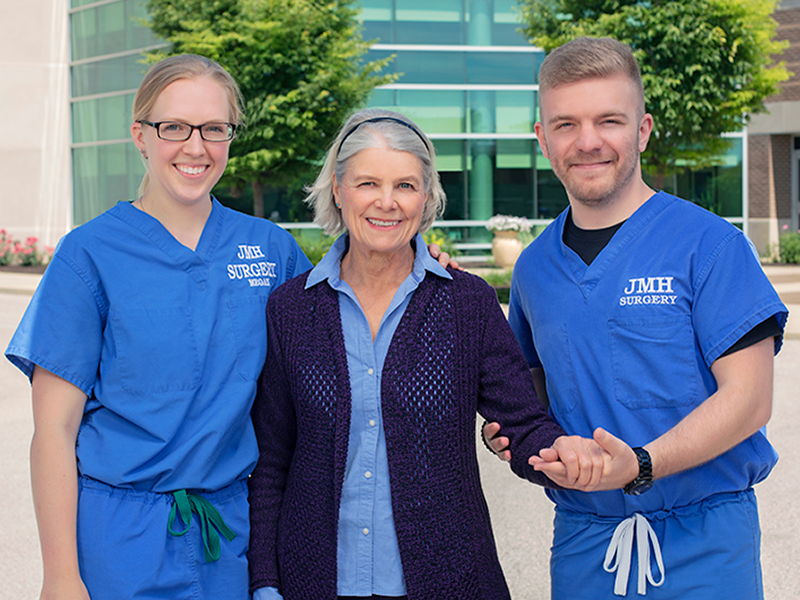 Services
General surgery
Obstetrics/Gynecology
Orthopedic
Total joint replacement
Ear, nose, throat (ENT) otolaryngology
Pain care
Podiatry
Urology
Bariatric and weight loss surgery

REQUEST AN APPOINTMENT
If you would like to see one of our JMH Providers, you can request an appointment by filling out this form. Please allow 24 hours for us to respond.