Embrace the art of gifting.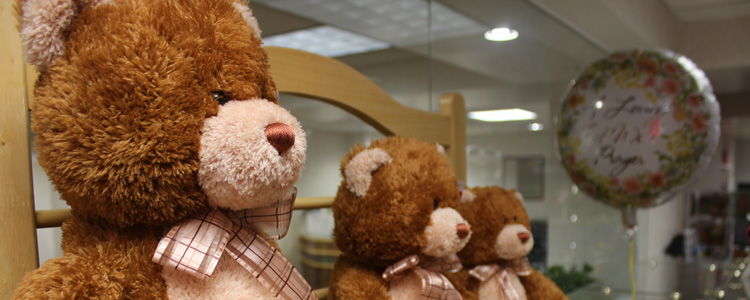 The Gifting Tree provides a variety of quality products you can conveniently purchase in a comforting environment. Whether shopping for a patient gift or picking up a quick snack, the Johnson Memorial Gift Shop offers a variety of items for everyone. Many gift items are provided:

Floral service

Greeting cards for most occasions, stamps

Newborn and baby gifts

Children's gifts

Snacks - wide variety of candy

Stuffed toys, balloons

Bath and beauty products and hand creams

First aid and toiletry necessities

Home items

Wellness and inspirational gifts

Jewelry - necklaces, earrings, watches

Candles, including flameless fragrant waxed candles

Clothing accessories - scarves, socks, purses

Gift shop gift certificates are available in any denomination

The Gifting Tree, Johnson Memorial Hospital's gift shop, is nestled in the heart of the hospital near the main entrance between the Willow Cafe and the surgery waiting room. Stop by to find the perfect gift. Our team is ready to assist you in finding the gifts you will love.
Keep in touch on Facebook! We can't wait to show you new products as they come in!