Embrace the art of gifting.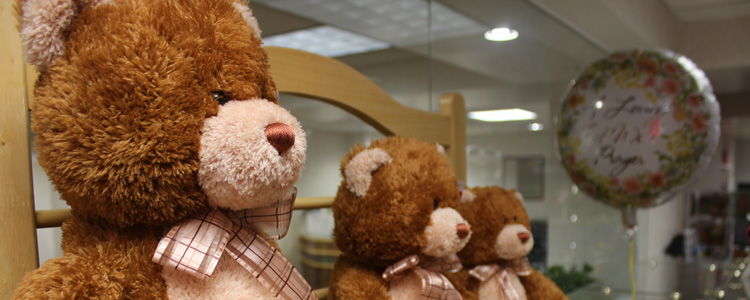 The Gifting Tree, Johnson Memorial Health's gift shop, is operated by the Johnson Memorial Hospital Guild. Proceeds earned from the gift shop benefit our patients with medical equipment and comfort items and also helps our employees and the community by offering generous scholarships to those pursuing health-related careers.

A variety of merchandise is available with items that change quite often.
Floral service, cards, stamps
Newborn and children's gifts

Snacks and drinks

Stuffed toys, balloons

Bass Farms bath and beauty products

Convenience Center necessities

Home decor

Jewelry - necklaces, earrings, watches

Candles, including no-flame fragrant waxed candles

Clothing accessories - scarves, socks, purses

Gift shop gift certificates are available in any denomination

We can't wait for you to see our new products as they come in, so stop in often and visit us on Facebook!