Please check with nursing staff before visiting patients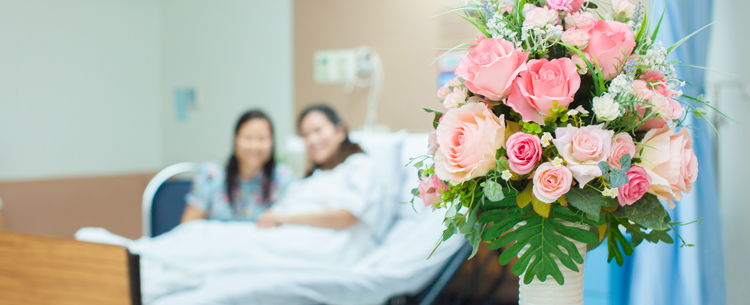 We believe visitation is an important part of healing and so the hospital permits visitation when it is in the best interest of the patient. While visitors are important to our patients' well being, please remember rest is also an important part of recovery and critical to healing.
Johnson Memorial Hospital does not restrict, limit, or otherwise deny visitation privileges on the basis of race, color, national origin, religion, sex, sexual orientation, gender identity, or disability. The hospital ensures that all visitors enjoy full and equal visitation privileges consistent with patient preferences.
The patient (or support person, where appropriate) will be informed of his or her visitation rights during the admission process. Visitation rights are based on the patient's or designated support person's consent to receive whom he or she designates. They will be informed of any clinically necessary or reasonable restrictions or limitations on such rights.
In special circumstances (during medical procedures, surgery, or crisis situations) visitors may be asked to leave the room.
It is requested that visitors who are ill (cold, sore throat, fever, or any communicable illness) avoid visiting for the protection of the patient.
Visitors are asked to check with the nurse before bringing in food or drinks to the patient due to a possible diet restriction.
Any visitor who is disruptive may be asked to leave or be escorted from the building.
No visitors are allowed if the patient is under law enforcement surveillance.