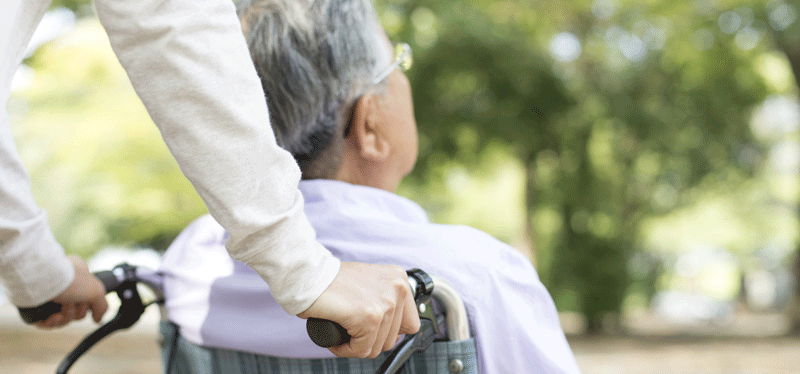 Volunteers are a valuable part of the patient and guest experience
Johnson Memorial strives to deliver excellent care and service to every patient, every time. We invite volunteers to join us in fulfilling this commitment.
Benefits of Volunteering
Meet new people, learn new skills and make lasting friendships with others on the volunteer team
Receive a free meal in the Willow Cafe for each 4-hour shift

Earn awards and recognition at celebrations

Free JMH Gear

Discounts to fun events through JMH's Employee Activities Committee
Access to JMH Fitness Gym Equipment
Our Guest Services Program
Guest services at Johnson Memorial includes a large team of volunteers as well as employees for information desks, shuttle services and gift shop services. Individuals age 14 years and older who want to volunteer as part of the guest services team are invited to submit an application. You and other dedicated individuals will work together to assist staff throughout the entire hospital to care for our patients and guests.
Volunteer roles may include:
Information desk attendant
Registration department desk receptionist
Surgery department receptionist
Surgery department aide
Gift shop clerk
Wheelchair transport and patient/visitor escort
Business Office aide
Emergency Department aide
Nutrition department aide
Miscellaneous tasks: Deliver flowers to patients, newspapers to departments,workroom assistant, lab runs, etc.
There are several areas within Johnson Memorial Hospital where you may highlight your skills. Some specific job descriptions are provided below. If you don't see an area listed where you know you would excel, just ask. We will discuss other possibilities for placement in your interview.
See Volunteer Job Descriptions
Volunteer Requirements
Johnson Memorial invests greatly into each volunteer so a standard commitment of 100 hours to volunteer is expected in return. Every effort will be made to place student volunteers unable to serve 100 hours into a rewarding position.
If you are ready to volunteer at Johnson Memorial, we invite you to submit an application. Once your application is received, the Guest Services Coordinator will contact you to schedule an interview. If it is determined to move forward with recruitment following the interview, the following activities will be conducted:
1. Reference checks.
2. Criminal history check—All volunteers must pass a limited criminal history background check.
3. Orientation and Training—All volunteers are required to attend volunteer orientation and department specific training (Orientation must be completed annually).
Complete Application
Are you ready to start your volunteer experience today? We invite you to complete the volunteer application at the link below.
JOHNSON MEMORIAL VOLUNTEER APPLICATION