GREAT CARE

STARTS HERE

Because of our commitment to high-quality, patient-centered care, Johnson Memorial Health has been chosen as a member of the Mayo Clinic Care Network. Here's what this means for you.

LEARN MORE
Celebrating a Year of
SHARED COMMITMENT
A year ago, Johnson Memorial Health became a member of the Mayo Clinic Care Network — a select group of carefully vetted, independent healthcare organizations with special access to Mayo Clinic knowledge, resources and expertise. Patients continue to benefit from Mayo Clinic and care network members working together to provide patients with the care they need, close to home, at no additional cost and with added peace of mind.
GREAT CAREERS START HERE
Johnson Memorial Health is a great place to work. And we're making it easier than ever to start your career here.

WHY JOIN OUR TEAM

Every position is essential. Every employee is valued.
Whether serving in a clinical, administrative or support role, your work at Johnson Memorial Health ultimately makes our patients feel better. Here's why:
Help a community heal after the pandemic.
Feel connected to people who care.
Grow personally and advance professionally.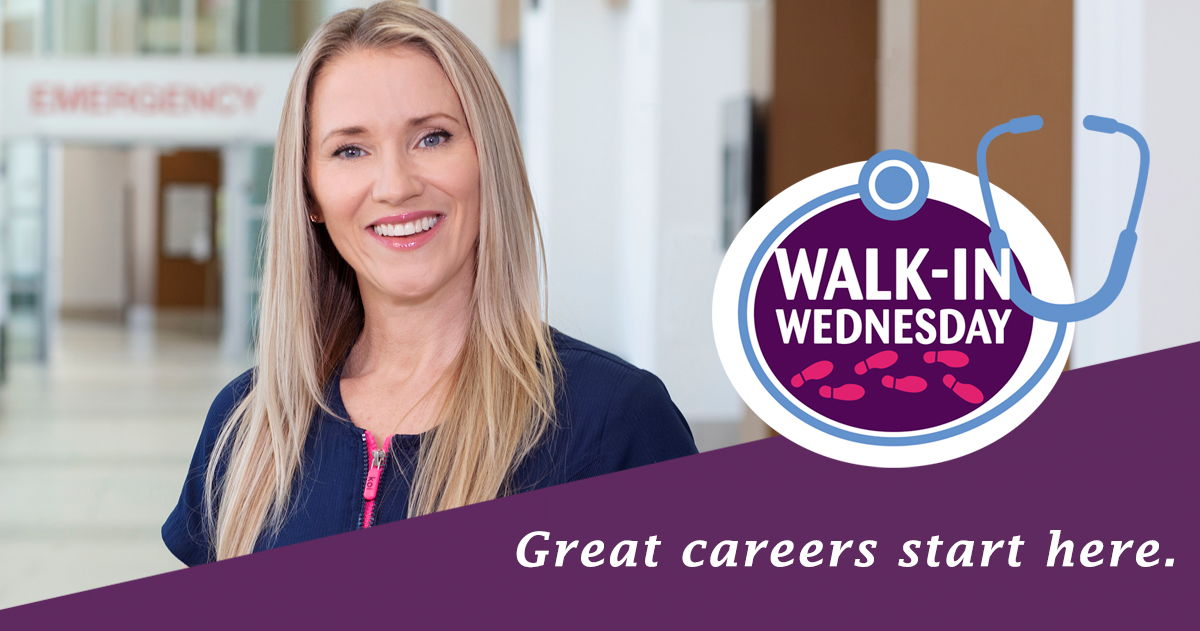 IMMEDIATE INTERVIEWS

Wednesdays 10 a.m. to 2 p.m.
Walk in for an interview for any posted position for which you qualify. Not only will you get an interview, but you might also get a contingent offer if we think you're a good fit. Here's how:
Stop by the info desk in the Main Entrance rotunda, corner of West Jefferson Street and Drake Road.
No appointment is necessary.
Please bring a current resume.
RECOGNIZE OUR NURSES
Have you or a family member been the recipient of extraordinary care by a nurse at Johnson Memorial Health? Are you a JMH healthcare worker who has seen colleagues do something exceptional? You can nominate them for a DAISY Award for their ongoing commitment to patient care, compassion for families and clinical excellence.