Johnson Memorial Health is committed to Johnson County and our surrounding areas. Our long-standing goal is to remain on the front lines of high quality care services, facilities and safety standards for you and your family.
ABOUT US
Johnson Memorial Health is a nationally recognized network of physicians, services and health care resources based in Johnson County, Indiana. The centerpiece, Johnson Memorial Hospital in Franklin, Indiana, has been serving as the county's only hospital since 1947.
We proudly employ more than 100 dedicated physicians and medical specialists. We are licensed by the Indiana State Department of Health and accredited by the Healthcare Facilities Accreditation Program, among many other licensing and regulatory agencies.
Download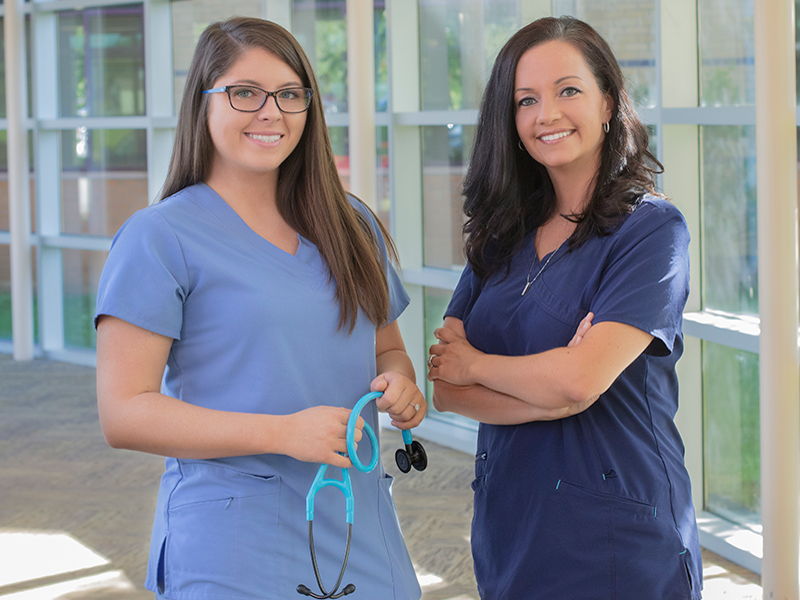 VISION 2020
Johnson Memorial Health is constructing a new, state-of-the-art emergency/outpatient services facility and recently completed a new, comprehensive rehabilitation center on the hospital's campus in Franklin. The $42 million project, the largest in Johnson Memorial Health's history, will completely re-shape the campus. Completion of the additional is expected by 2020.
EMERGENCY/OUTPATIENT PROJECT HIGHLIGHTS
17,400 square-foot emergency department with a new ambulance drive and bay.
33,000 square-foot outpatient services space (including radiology, laboratory and wellness activities) with a separate, canopy-covered entrance for easy and safe patient access.
A wellness suite and room for future expansion and services on the second floor.
REHABILITATION CENTER PROJECT FACTS
The new 20,400 square-foot rehabilitation center opened in December 2017. Located on the west side of the hospital campus, the center houses physical, orthopedic, pain management, occupational and speech therapy/rehabilitation services and offices.
No local or county tax dollars were used to fund the project.
Indianapolis-based design firm Cripe oversaw architecture and engineering requirements.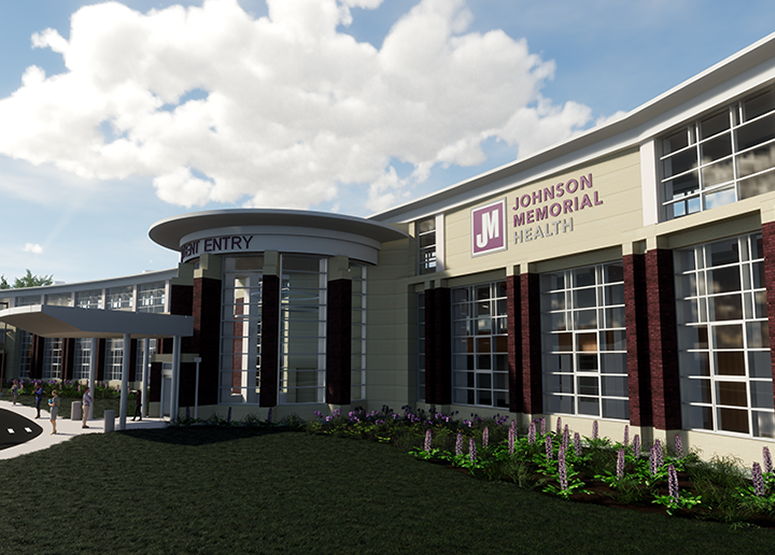 Accreditation
Every three years, Johnson Memorial Hospital undergoes a thorough accreditation process by the Healthcare Facilities Accreditation Program (HFAP). HFAP is authorized by the Centers for Medicare and Medicaid Services (CMS) to survey hospitals for compliance with the Medicare Conditions of Participation and Coverage. We are reviewed for our compliance with Medicare standards, patient safety, quality improvement, environmental safety and patient care and treatment.
Quality and Safety
We hold to the Core Measures set by CMS for a patient's hospital care. These clinical performance standards are nationally required. Click the link to compare Johnson Memorial Hospital rates with other hospitals in the state and nation.
Go To