JMH Earns Excellence in Healthcare Award Again
March 21, 2022 Author: Johnson Memorial Health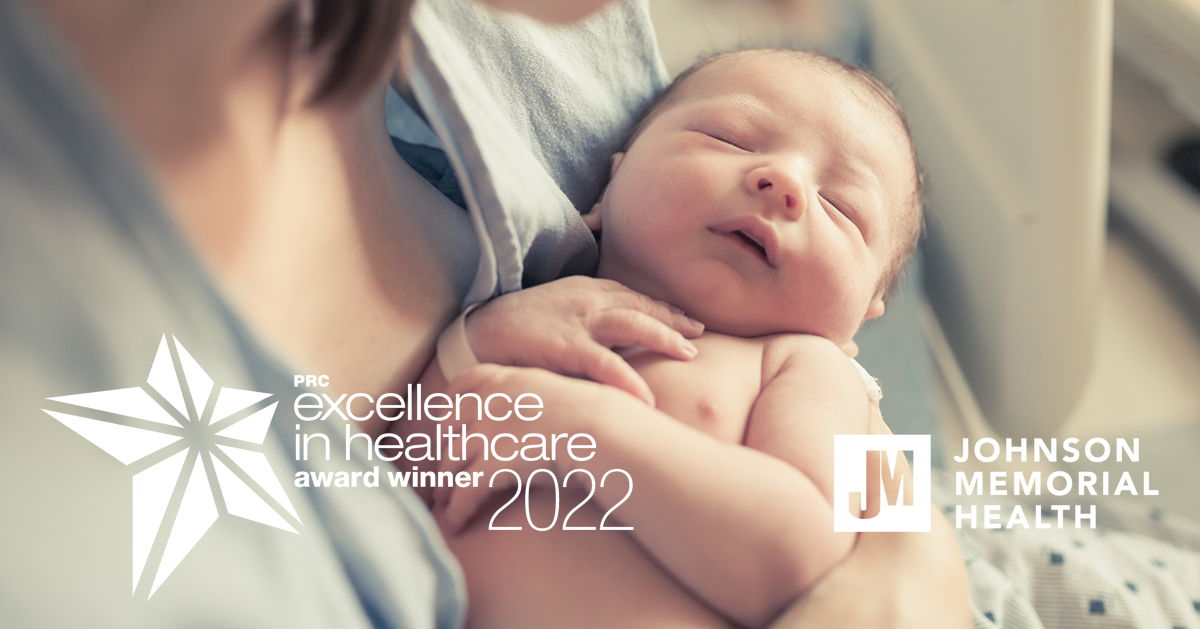 Johnson Memorial Health was recently recognized as an Excellence in Healthcare Award winner by PRC, a leader in the healthcare intelligence space.
The award recognizes organizations and individuals who achieve excellence throughout the year by improving patient experiences, healthcare employee engagement, and/or physician alignment and engagement based on surveys of their patients, employees and physicians.
"It is an honor to recognize Johnson Memorial Health with this Excellence in Healthcare Award\ for their deserving work," said Joe M. Inguanzo, Ph.D., President and CEO of PRC. "It takes true dedication and determination to achieve this level of excellence in healthcare and Johnson Memorial Health has shown their commitment to making their hospital a better place to work, a better place to practice medicine and a better place for patients to be treated."
To learn more about the 2020 Excellence in Healthcare Awards, including eligibility and criteria, visit PRCCustomResearch.com.
About PRC
Professional Research Consultants, Inc. (PRC) is a national healthcare market research company. For nearly 40 years, PRC has facilitated millions of interviews, delivered insightful reports and provided customized research solutions to hospitals and healthcare organizations. Services measure community perceptions, brand positions, patient experience, physician alignment and engagement, and employee engagement. PRC is also a certified vendor for government-mandated CAHPS surveys and has partnered with more than 400 communities across the US to conduct Community Health Needs Assessments.
About Johnson Memorial Health
Johnson Memorial Health is a nationally-recognized network of physicians, services and health care resources based in Johnson County, Indiana. The centerpiece is Johnson Memorial Hospital, located in Franklin Indiana, which has been serving patients as the county's only hospital since 1947.
Johnson Memorial Health provides award-winning services including cancer, cardiovascular, diabetes, maternity, orthopedic, sports medicine, pain, weight loss and wound healing care. The network also features breast care, home and occupational care and outpatient rehabilitation services.
In addition to the main campus in Franklin, Johnson Memorial Health has expanded to include the Greenwood Primary Care Center, the Whiteland Primary Care Center and the Franklin Primary Care Center. In 2013, Johnson Memorial Health partnered with Community Health Network to open the Stones Crossing Health Pavilion to serve the residents of the Center Grove area.
Johnson Memorial Health has been awarded numerous accolades, including the PRC awards in 2020 and 2019, the 2019 Women's Choice Award for emergency care and overall safety and Leapfrog "A" grades for patient safety.