JMH Partners With ClaimAid for Health Insurance Assistance
February 13, 2023 Author: Johnson Memorial Health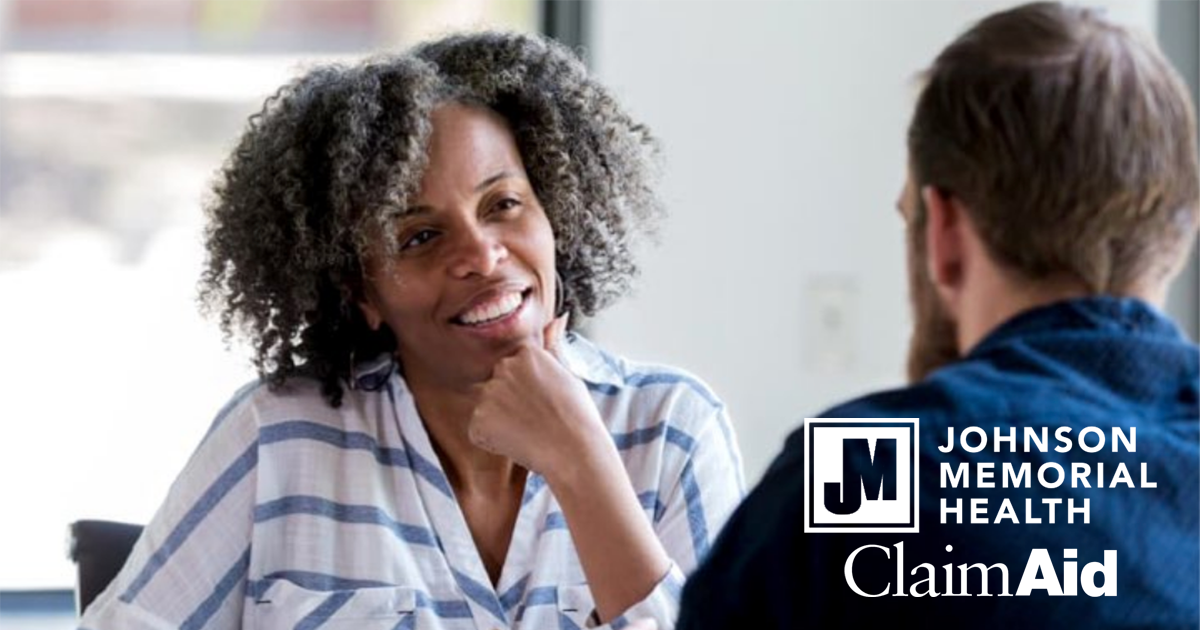 Johnson Memorial Health is partnering with ClaimAid to offer health insurance eligibility screening and enrollment services to patients and the community.
Patients can meet with a ClaimAid advocate at the Franklin campus and receive assistance in completing applications for Hospital Presumptive Eligibility (HPE), Medicaid, Healthy Indiana Plan (HIP) and Marketplace plans.
The rules regarding your Medicaid coverage will be changing on April 1, and ClaimAid can help patients keep their coverage without interruption.
In the coming months, people may be receiving letters from FSSA letting them know that they need to update information. The ClaimAid advocate can help if patients have experienced any of the following life events since they last applied for coverage, such as:
Moved to a new address
Experienced a change in employment or income
Have a new phone number
Have someone move in or out of your household
ClaimAid advocates also can help obtain needed documentation, update contact information with FSSA, submit verification to FSSA and secure assistance with making payments.
ClaimAid advocates are located inside the main entrance of Johnson Memorial Health's hospital campus along Drake Road. More information is available by calling Nicole Berberick at 317.346.3169 or nberberick@claimaid.com.