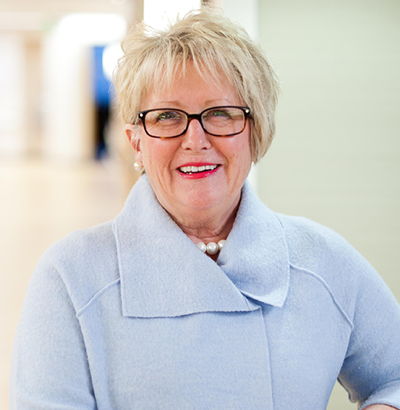 Sandi Huddleston
Member
Sandi Huddleston served as chair of the Johnson Memorial Health Board of Trustees from 2009 to 2020 and has served on the board since 2005.
Mrs. Huddleston is past Executive Director of the Richard G. Lugar Excellence in Public Service, Inc. She also works with the law firm of her husband, Stephen L. Huddleston, in Franklin and is past Marketing Director for Harcourt Industries. A graduate in Elementary Education from Indiana University, she is a former teacher in the Franklin and Danville Community School Corporations.
Active in her community, Mrs. Huddleston has served on the boards and in various leadership positions for the Franklin United Methodist Community, the Johnson County Community Foundation, the Women's Fund of Central Indiana, the Indiana Commission on Women, Irwin Union Bank, Zeta Associate Chapter of Kappa Kappa Kappa Sorority and Franklin Women's Study Club.
She is past Chair of the Johnson County Republican Party and is a past Vice Chair of the Indiana Republican State Committee. She is past President of the Indiana Federation of Republican Women and has been a Delegate to the National Republican Convention and Indiana Republican State Convention, and served on various Rules, Procedures and Credentials Committees.